Food Service & Parlors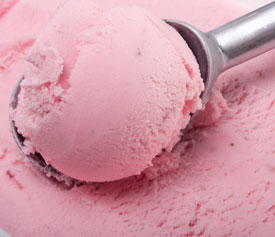 They say variety is the spice of life. Maybe that's why our restaurant, ice cream parlor, hotel, and hospital customers appreciate the many ice cream options Frozen Gourmet, Inc. has to offer. From super premium Haagen-Dazs and premium Dreyer's brands to quality Crystal products, we have more than 50 scrumptious flavors to choose from. To make ordering easy we'll contact you on a weekly basis, or more or less often if needed. Orders for three-gallon tubs are placed and your products are delivered the next day.
At Frozen Gourmet, Inc. we want your complete satisfaction, nothing less. Have peace of mind knowing you'll receive excellent ice cream products and problem-free service – every time.
Tubs
Haagen-Dazs
Using 100% all-natural ingredients, Haagen-Dazs is the #1 super premium ice cream in the United States. Only the purest ingredients are used to create this exceptional line of products including ice cream and sorbet.
Dreyer's
Dreyer's is the top-selling premium ice cream brand in the United States. Using quality ingredients, Dreyer's provides a range of products including ice cream, sherbet, sorbet, frozen yogurt, and no sugar added.
Crystal
Using fresh milk from local family farms, Crystal provides a quality ice cream product for our economy- minded customers. Crystal offers a variety of mouth-watering flavors, all made with fresh California milk.